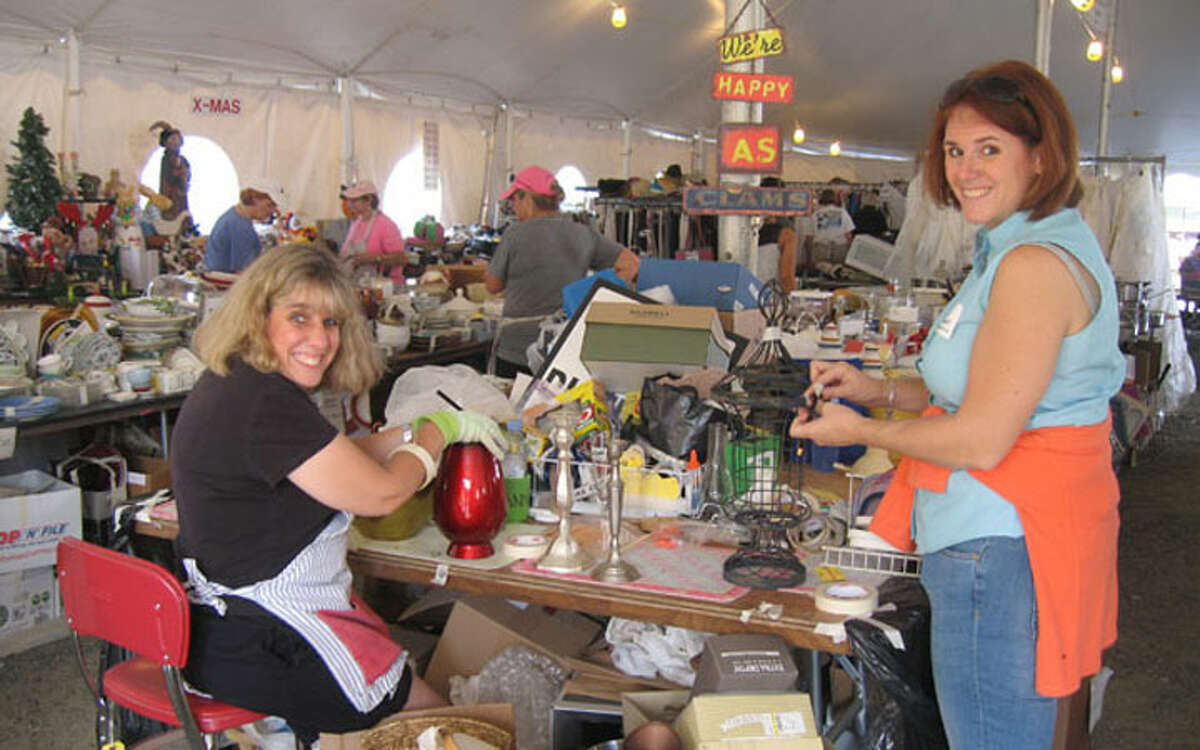 In just a few weeks, the tents will go up next to the Wilton High School tennis courts, a sure sign that Minks to Sinks is coming. For those motivated to do some spring cleaning, Minks to Sinks offers in-home consigning. Anyone with more than 10 items to consign, excluding clothing, can arrange to have Minks to Sinks volunteers come to their house and tag the items to be consigned; then the consignor just has to drop off the items the week before the sale.
Minks to Sinks has been enabling people to reuse and recycle merchandise for more than 84 years. Proceeds from the sale benefit Family & Children's Agency, the Norwalk-based nonprofit agency that provides social services to individuals and families in need in the surrounding communities.
To schedule an in-home consignment, call 203-762-0520, between 9 and 7, before April 13.
Merchandise may also be brought to the Minks to Sinks site at the intersection of School Road and Route 7 for consignment or donation beginning, Tuesday, April 28, from 10 to 2. Additional hours are:


Wednesday, April 29, 10 to 2 and 4 to 6;


Thursday, April 30, 10 to 2.