This is a carousel. Use Next and Previous buttons to navigate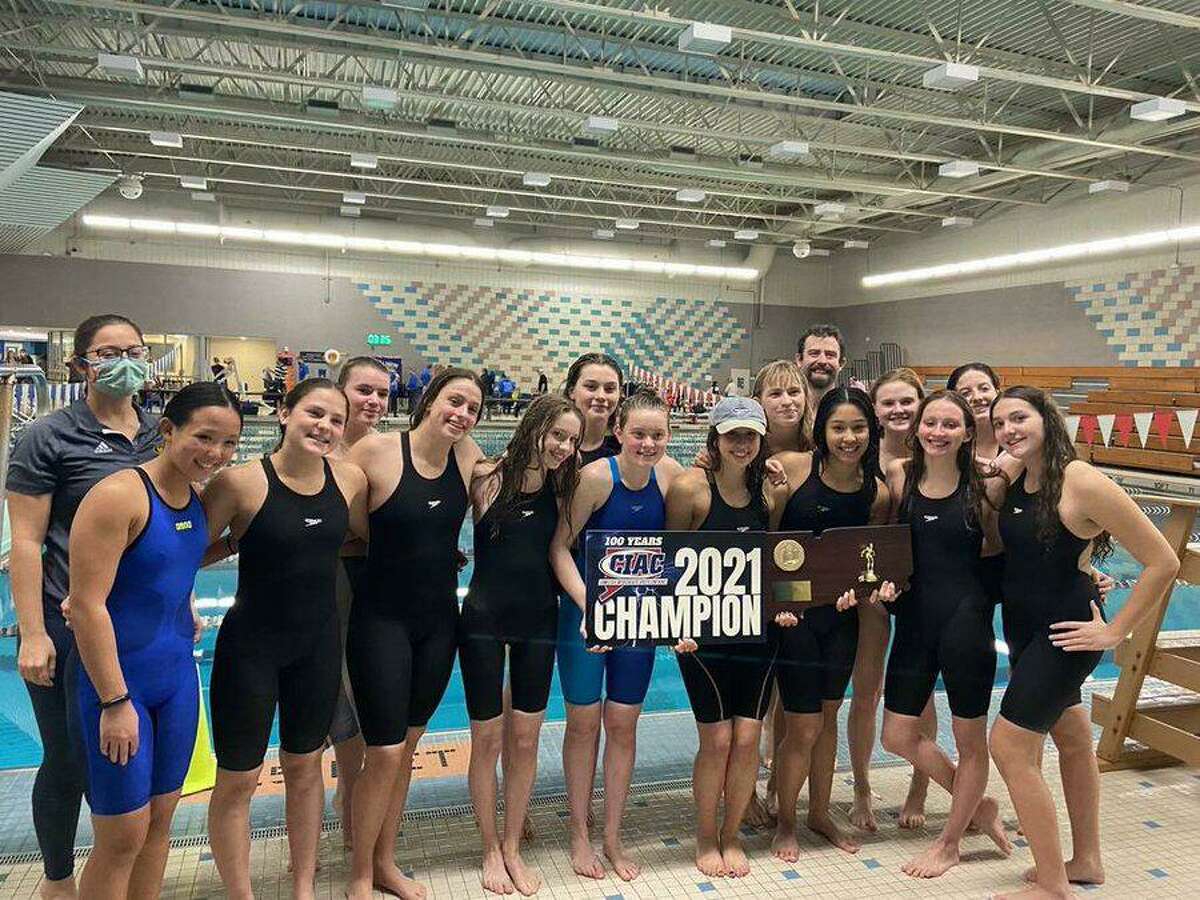 WEST HARTFORD — Weston kicked off the CIAC Class S girls swim championship with a win in the 200 medley relay, then ended the meet with a Class S meet record victory in the 400 freestyle (3:35.12) and cruised to the CIAC Class S swim meet team title with 7441/2 points.
Lauralton Hall was second with 6201/2 points, Woodland third (493), East Catholic fourth (3831/2) and Seymour fifth (339) at the meet Wednesday at Cornerstone Aquatics Center.