This is a carousel. Use Next and Previous buttons to navigate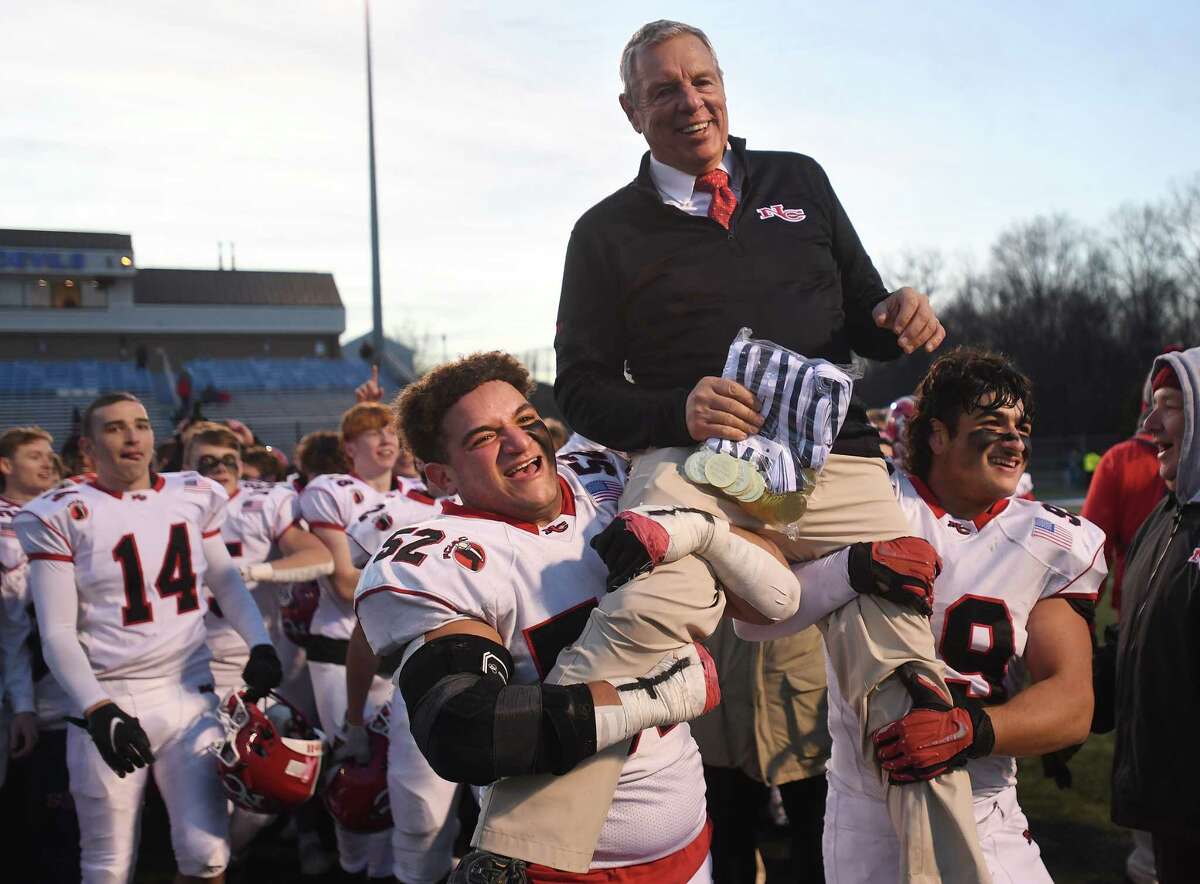 NEW BRITAIN -- Lou Marinelli was soaking wet from a Gatorade bath with the temperature in the upper 30s and dropping fast.

It was a fantastic feeling for New Canaan's longtime football coach.

"I'll take a Gatorade bath like this anytime, any weather," Marinelli said with a smile. "It was great."

New Canaan capped a remarkable season by scoring the final 10 points, the last three on a 19-yard field goal from Ty Groff with 2:34 remaining, and defeating Maloney 16-13 in the CIAC Class L championship game Saturday at Arute Field.

It's the first CIAC championship for New Canaan (12-1) since 2016, and the 13th overall, all under head coach Lou Marinelli. Marinelli, who has coached the Rams since 1981, won his first state title 40 years ago in 1982.
"It's amazing," said Marinelli, whose Rams came in ranked No. 4 in the GameTimeCT poll. "These kids are amazing. I'm glad we won, but I'm going to miss them. It's such a good group. The way they kept coming back and coming back. This group of seniors, I'm going to miss the hell out of them. To be able to accomplish this is just unbelievable."