This is a carousel. Use Next and Previous buttons to navigate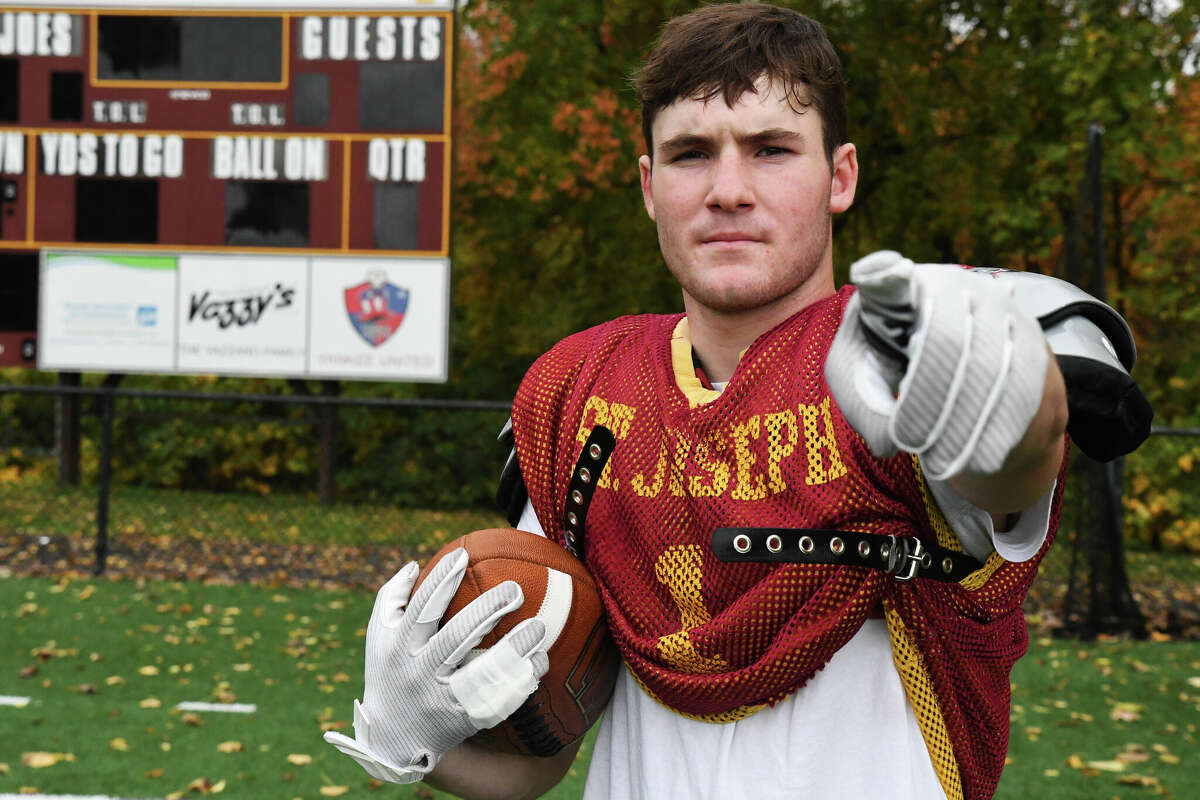 TRUMBULL — It was at a baseball game, St. Joseph football coach Joe Della Vecchia remembered, when the kid who'd become this year's standout wide receiver and punt returner told the coach he wanted to play football.

"His sophomore year, in the spring, I was at his baseball game, and he said 'I want to play defensive back,'" Della Vecchia said, remembering the talk with Brandon Hutchison, who hadn't played football before. "He was showing me all his backpedaling moves. I was just laughing: 'You're not gonna play football.'"

But when Hutchison says he's going to do something, it seems, he does it.

It helped Hutchison that he comes from an athletic family, the fourth of four standout sporting kids of a pro baseball player.

It helped that the third of four was Brady Hutchison, who Della Vecchia puts in the top two receivers he's ever known, who with two-time all-state receiver Jared Mallozzi worked with his brother all that summer.