This is a carousel. Use Next and Previous buttons to navigate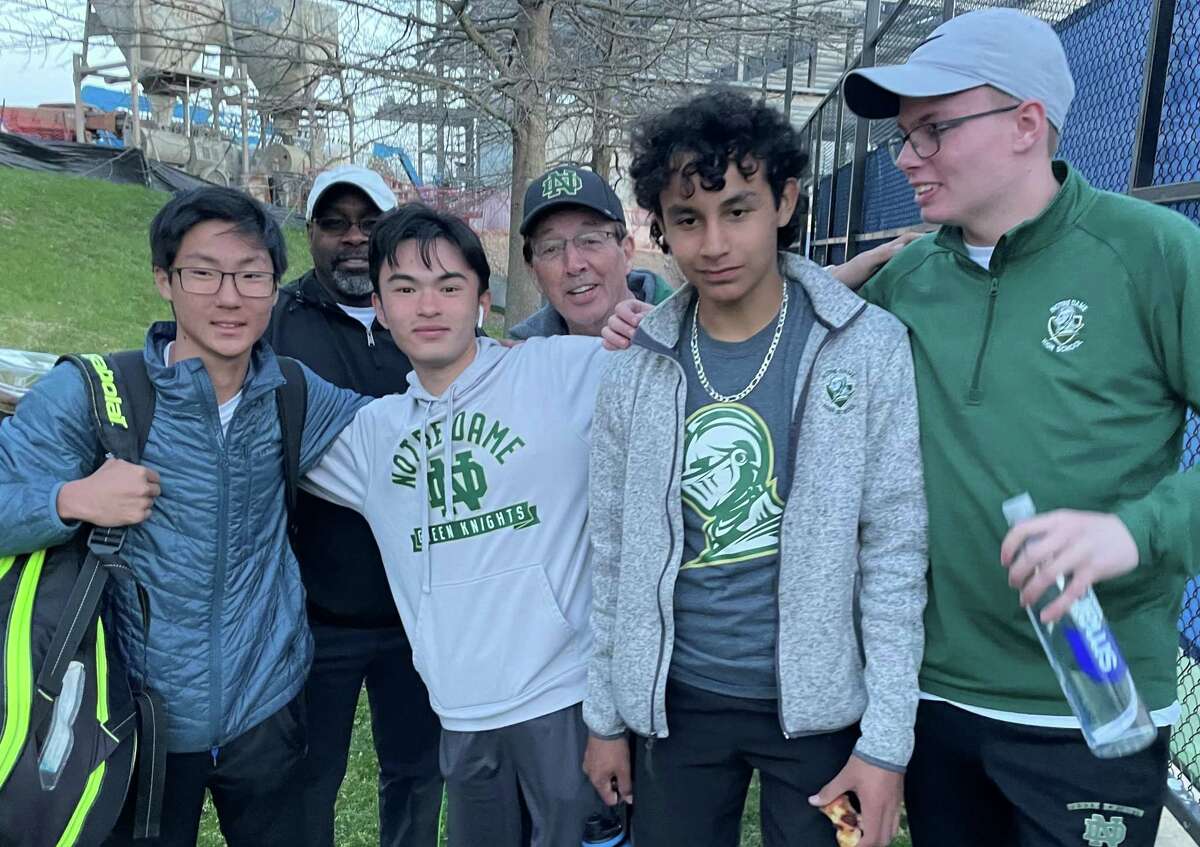 WEST HAVEN — It was at it should be. Notre Dame-West Haven's No. 1 singles player James Lorenzetti and Xavier standout Matt Fuffo were the last two players competing with their SCC boys' tennis match tied at 3-3 on the University of New Haven courts Friday afternoon.
The duo had started play at 3:45. Now it was 7:45. Notre Dame coach Al "Skip" South thought he would have to turn the lights on. Players from both teams were watching.