This is a carousel. Use Next and Previous buttons to navigate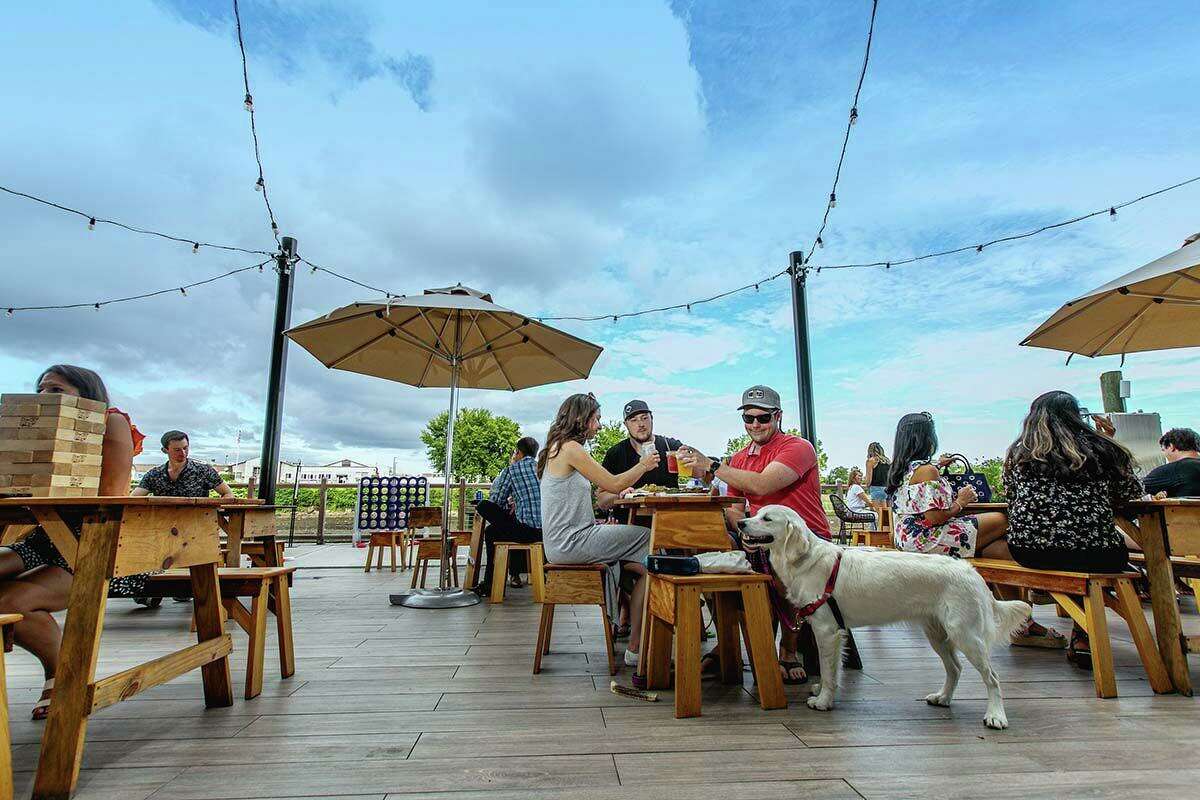 The original Cisco Brewers is a craft beverage oasis on a Nantucket vineyard. I visited the brewery, winery and distillery a few years back while conducting research for my book on New England craft beverage destinations. Cisco stood out among the many breweries and distilleries I visited both for the quality of its offerings and its fantastically laid-back vibes. During my visit, the brewery's outdoor beer garden was hopping, a band was playing, and brewery-tour participants received free beer.
Since my visit to Nantucket, Cisco Brewers has opened satellite locations in New Hampshire (Portsmouth) and Massachusetts (Boston and New Bedford), and expanded to Connecticut this summer in Stamford. "Each one of the Ciscos has a very unique vibe to it," says Cisco CEO Jay Harman. But, he adds, he and his partners have tried to recreate something of the feel of the original by always featuring a dog-friendly, laid-back outdoor space with regular live music. At each, the goal is to create a communal atmosphere where people from all walks of life can come together over a cold beverage.