This is a carousel. Use Next and Previous buttons to navigate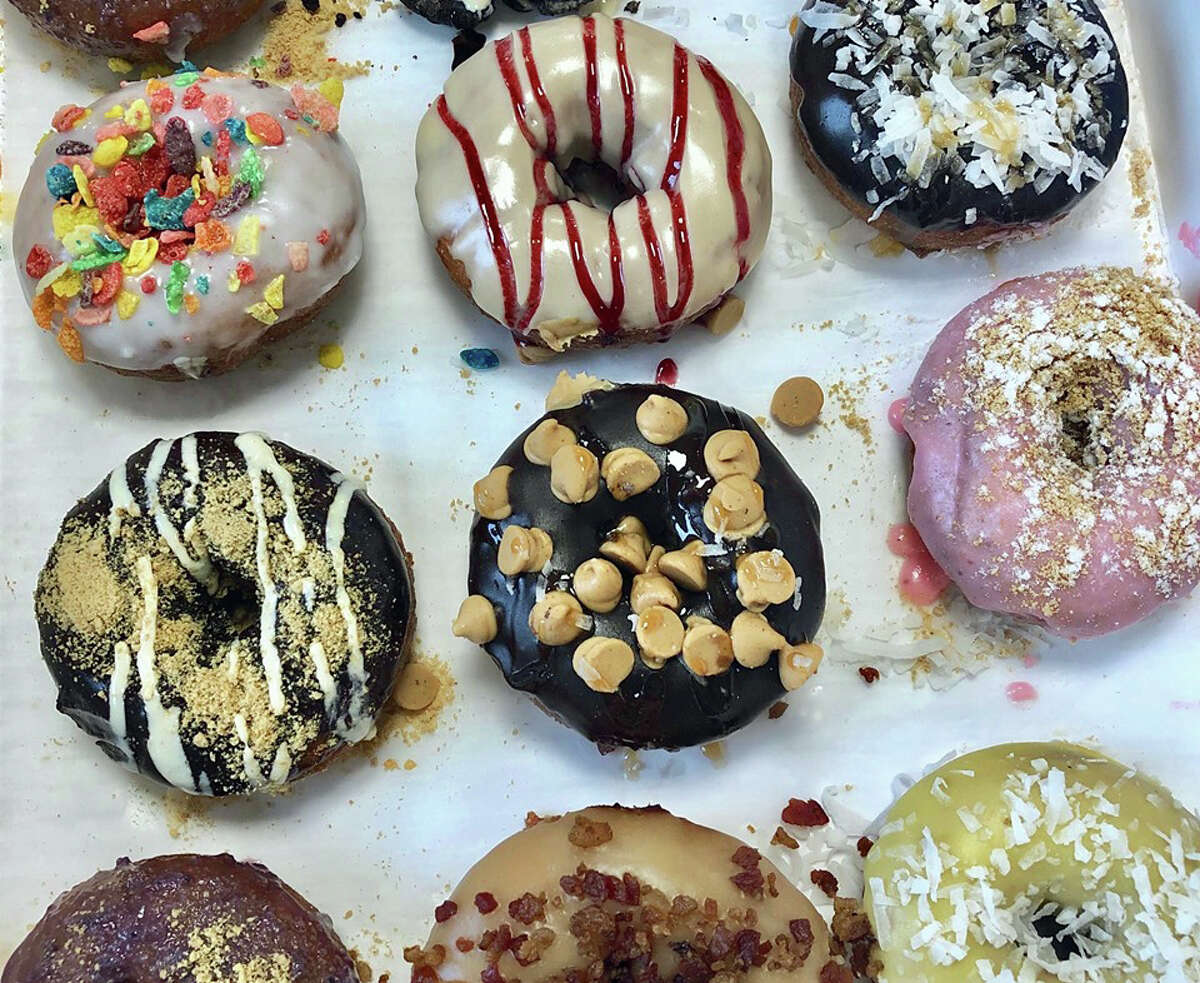 Jodi Burns is building a doughnut empire, one doughy treat at a time.
And at her brainchild, Guilford's Blazing Fresh Donuts, no variation is off the table. Toppings run the gamut from Fruity Pebbles cereal to chopped bacon. From trail mix to crushed pretzels. She's even having fun with the names and designs, from the Homer Simpson to the Cookie Monster to the Elvis (peanut butter and banana).