This is a carousel. Use Next and Previous buttons to navigate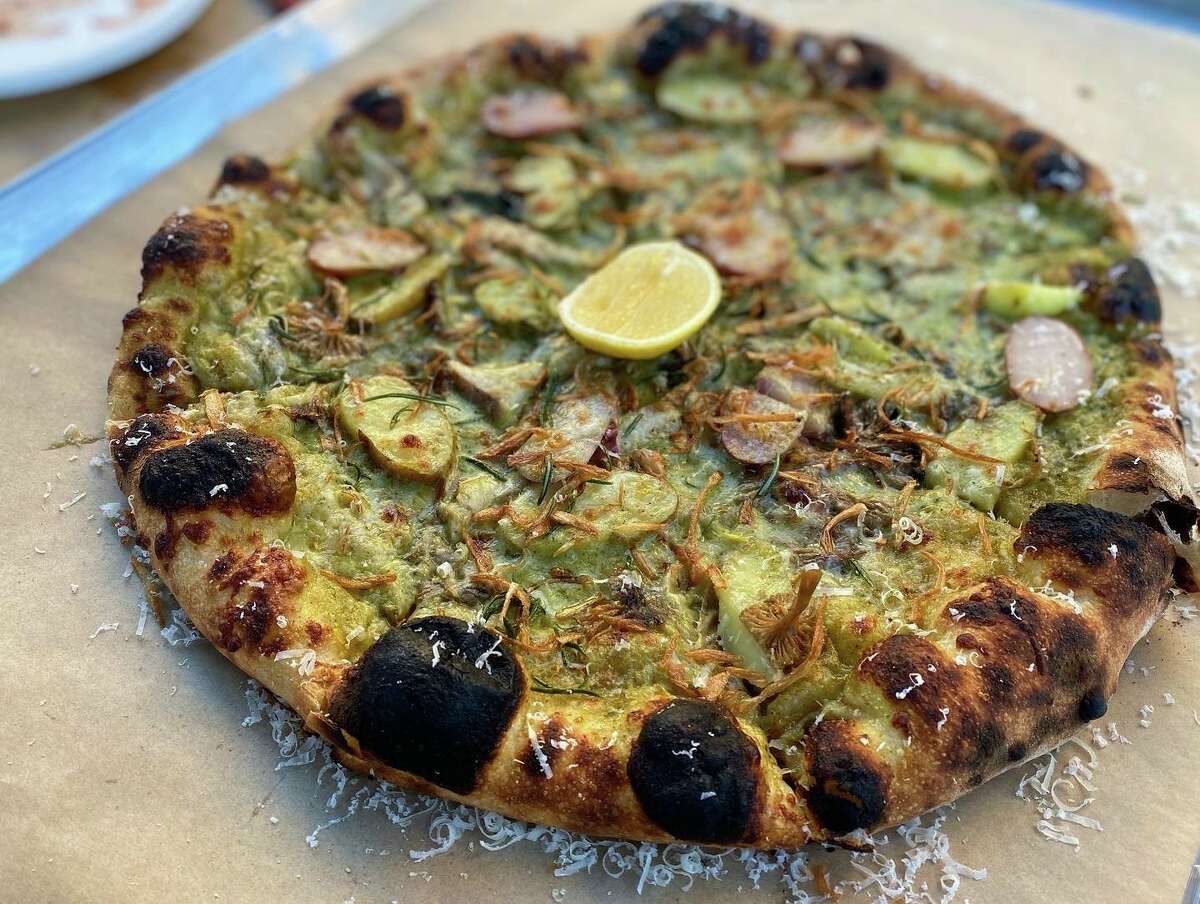 While amateur bakers were filling their COVID-quarantine days making homemade sourdough in the spring of 2020, Charlie Negaro Jr. turned to pizza. The CEO of Chabaso Bakery and Atticus Bookstore Café and Market in New Haven installed a pizza oven in his backyard that summer. 
It started off as "throwing pizza parties for friends," he said, but the career bread baker ultimately spent months trying to perfect the dough: the right blend of flours, the optimal hydration, the length of fermentation time.