This is a carousel. Use Next and Previous buttons to navigate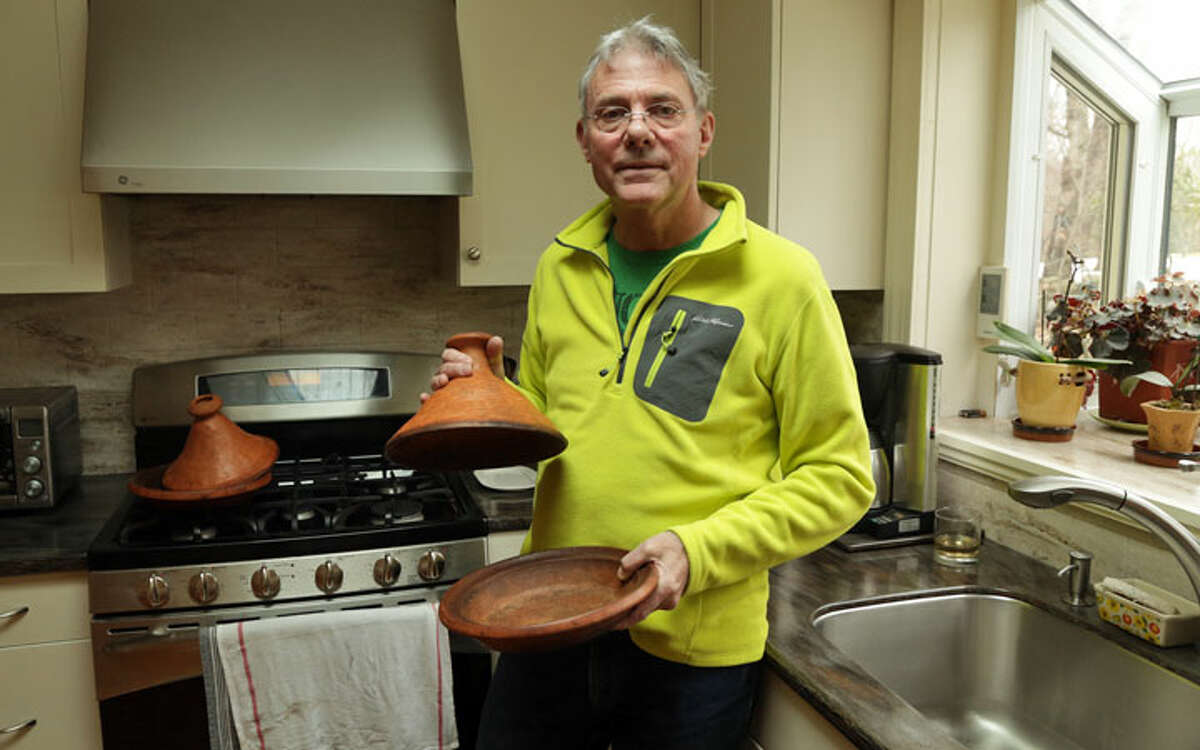 If preserved lemons are foreign to you, and cooking in a clay pot seems like something you'd do only at Historic Williamsburg, Wiltonian Dick Ziegler is around to help.
A Darien native, Ziegler spent many of his high school years cooking at the well-known Lock Stock and Barrel and Fat Tuesday restaurants that "old-timers" might still remember, he says.
Now, after retiring from a long career in the tobacco and petroleum industries, he's started his own business offering private, in-home cooking instruction.
"I thought to myself, what do I like to do? What am I good at? That thing was cooking," he said at his home on Friday while pulling homemade bread-and-butter pickles from his refrigerator.
He doesn't just teach exotic techniques, though his preserved lemons are certainly delicious. He can instruct clients who feel at a total loss in the kitchen, or those who are more advanced.
"It should be fun, and it is something you can learn to do. A lot of people I work with don't even know how to handle a knife, so there are certain goals for certain clients," he said. "In that case, I work to get them to be not intimidated by a kitchen.
"In other cases, you may also have someone who knows a little about cooking but who really wants to go on to the next level, of fancy dishes like beef Wellington. I want to teach people a skill they'll carry on for the rest of their lives," regardless of their experience, he said.
Though his passion for food began in the restaurants of New Canaan and Darien, Ziegler said he grew even more enthusiastic after traveling in southeast Asia as a young man working for tobacco distributors.
"I was in tobacco for 17 years, and I spent 14 years overseas in the Philippines, Taiwan, Korea, and Thailand," where he met his wife, he said. "I got to work in these countries, but best of all I got to eat all of these fantastic foods. There is so much to teach yourself and so much to learn."
He said though cooking may sometimes look complicated, it's far more fun than it is hard.
"If you put a little too much salt in there, it won't destroy the dish," he said. "There aren't too many things you can screw up, unless you're making Hollandaise sauce, because that you can really screw up if the eggs separate or congeal with the butter," he said with a laugh.
But most of the time, cooking is  "something you can improvise and have a lot of fun doing for yourself or for others."
Information: info@cookwithdick.com or 203-461-0656.