This is a carousel. Use Next and Previous buttons to navigate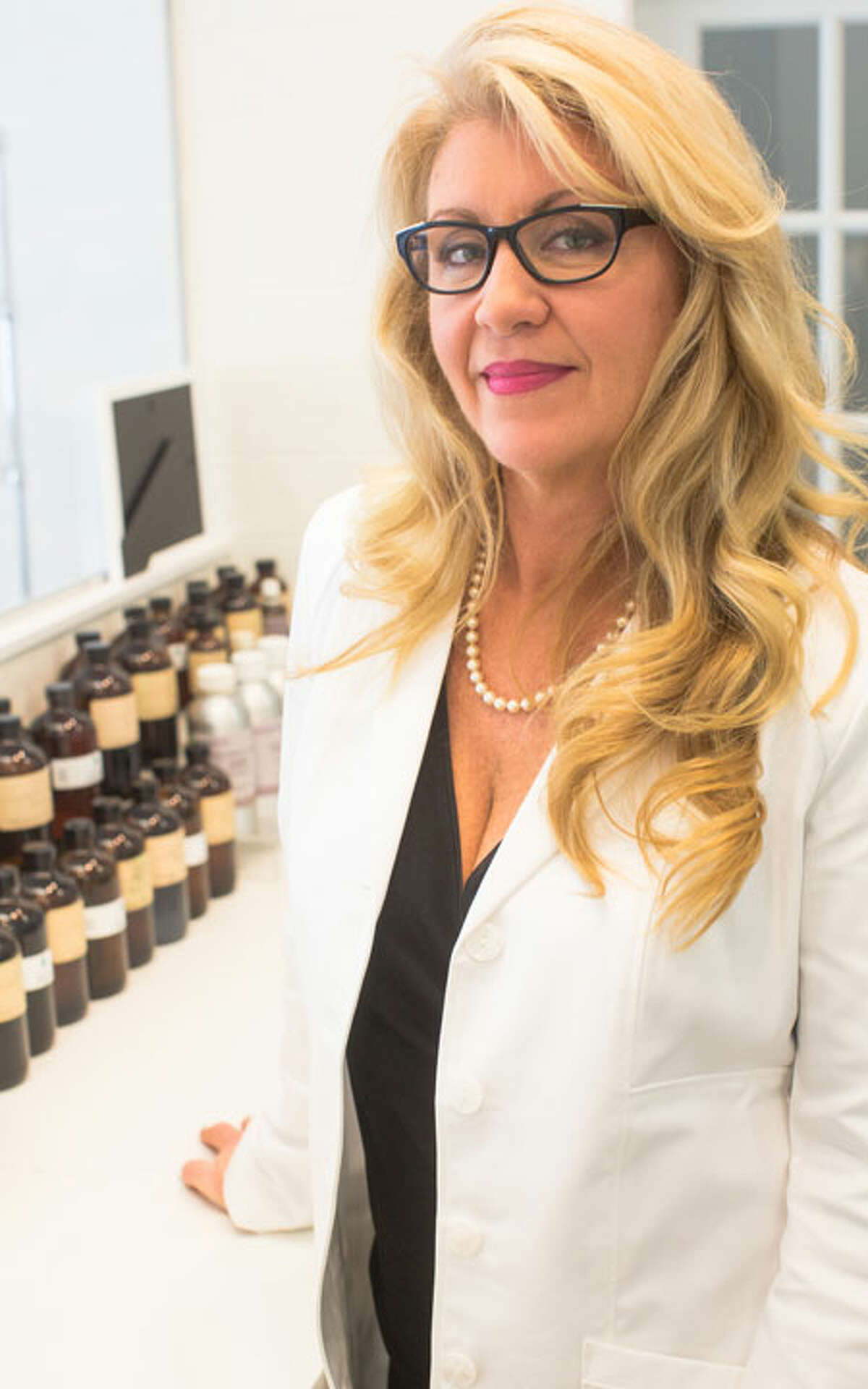 Have you ever wondered how, when, and where your beauty products are made?
If you have, you might want to check out Wilton's newest storefront: Green Maid, next to Bistro Seven on Route 7 in the Georgetown section of Wilton.
The retail store is the state's first certified, organic beauty care lab, the owners say, and also specializes in green cleaning and pet supplies. The lab itself rests behind a large glass window in the rear of the store, so patrons can experience the chemistry firsthand.
For Green Maid owner Chantal Gaasrud, organic products aren't just a business model.
"It's a lifestyle, it's a healthy way of living," Ms. Gaasrud said at her new storefront last week during a soft-opening period.
"I'm a mom with pets in the house, and I don't believe in spraying chemicals all over your home or all over your body."
The store will have a grand opening ceremony this Friday, March 20, by which time the shelves will "be full" and all the products will be ready to take home.
Ms. Gaasrud's new store is an extension of her Green Maid house cleaning business, which is based in Southbury and specializes in 100% organic cleaning methods.
The storefront is being launched in conjunction with a new cosmetics line designed by the owner, La Pomme, which is anti-aging and all-organic. She also designs all of the green cleaning supplies used by her company.
"Everything in the natural skin care line is botanical, or an herbal tincture, or butter, or oil. It's all good, and natural, most of it is vegan, and it works," she said.
"The home care line is like a spa treatment for the home."
Essential oils are an integral part of Ms. Gaasrud's new skin-care line.
"Essential oils are an important component to what we make. Each of these essentials oils, all of them have different properties that go back to medieval times for healing," she said.
La Pomme is designed around a seven-step regimen for a client's skin, Ms. Gaasrud said, but products can also be used as stand-alone products.
"There are six or seven steps within the regimen, but the products can all be purchased individually. With all seven, you can take yourself through all of your skin care and you will see a reversal of aging. But it would be fair to say that as a woman going through the process, they might have three or four products they love, but another three they would love to find something better for," she said.
For information on the Green Maid retail store, or for Ms. Gaasrud's house cleaning service, call Ms. Gaasrud at 203-558-2662.