This is a carousel. Use Next and Previous buttons to navigate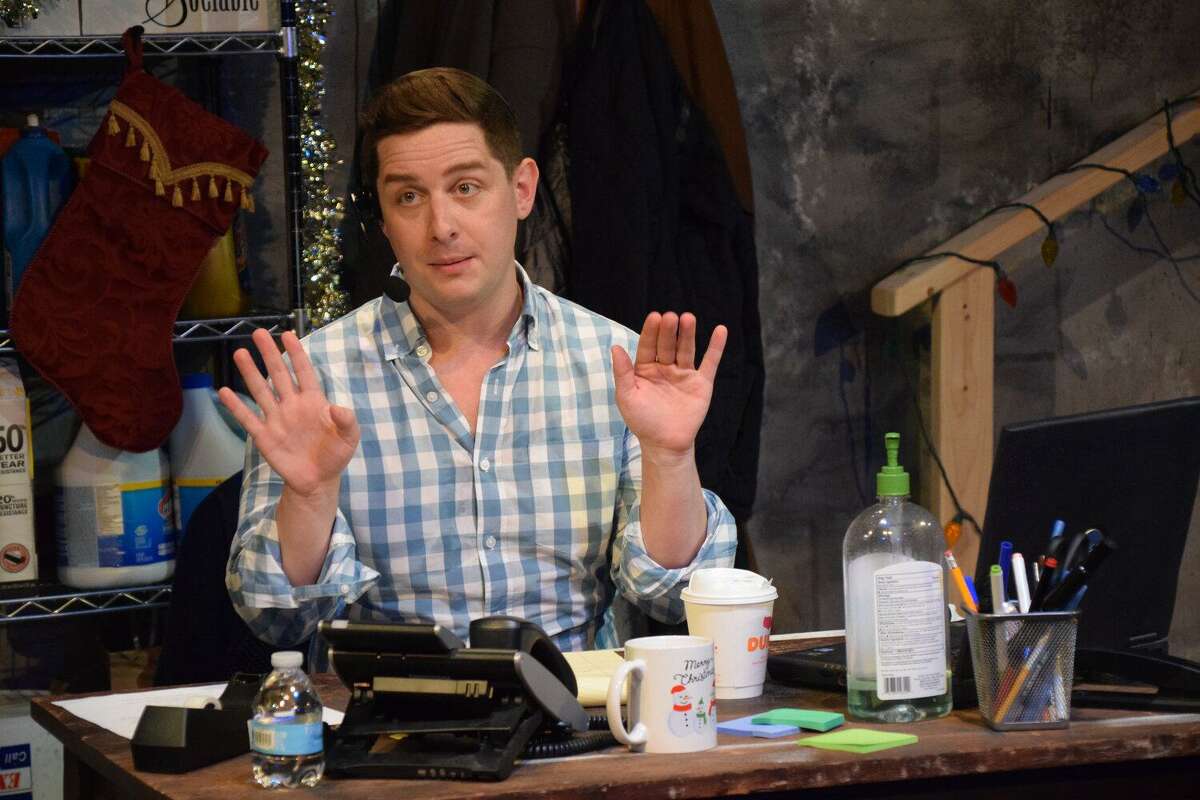 What a unique experience Music Theatre of Connecticut (MTC) has provided for theater hungry audiences. Limited to only 23 patrons in the small black box theater in Norwalk, MTC gave people the option of attending Becky Mode's "Fully Committed" in the theater or watching it livestreamed. I couldn't help but realize how people who could not attend theater before because of physical challenges and limitations could now see real live theater comfortably at home. No longer would cancellations be made because of bad weather. Snow and ice will not stop theater lovers from seeing their favorite actors in stage performances. Now there is a choice. I hope it lasts, but you definitely want to take advantage of this while it is available.
What works so well is that you see everything when it's livestreamed, which I enjoyed experiencing. The sight lines couldn't be better and you have the most comfortable seat in the house. Before the show starts, you see people heading to their seats and you hear them chatting with one another. Center stage for this production is enveloped in a blue light focused on a table, chair and telephone. Background music is heard. This is an Equity professional theater and as soon as the lights come up there is no doubt about it.