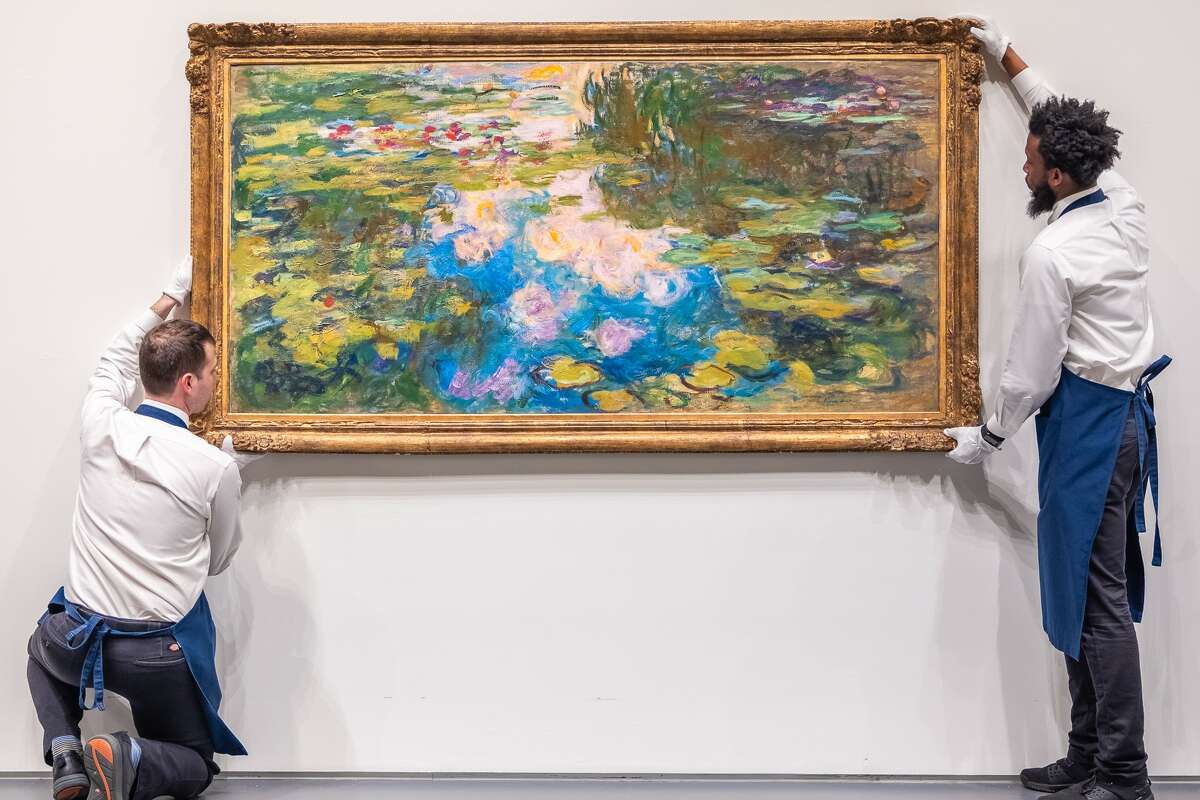 In 2009, Carol Vogel at The New York Times succinctly explained the lasting appeal and aesthetic acclaim that Claude Money's paintings of water lilies, made late in his life, have had over time. "Over the years as [the Museum of Modern Art] added others to its collection, these dreamy depictions of Monet's Japanese-style pond and gardens in Giverny, France, have became among the most fabled images at the museum," Vogel wrote. And Deborah Solomon situated the paintings "among art history's greatest last acts."

Now, one of the paintings from that famed series, known collectively as Les Nymphéas, is going to be auctioned for the first time in 20 years. On May 12, Sotheby's will hold its Impressionist & Modern Art Evening Sale. The centerpiece of this auction is a particularly massive work by Monet, Le Bassin aux nymphéas. This painting is being placed up for sale by a private collector who has owned it since 2006.

A video from Sotheby's explores the genesis of this particular work, as well as placing it in the context of art history — and noting the ways that this series helped anticipate the abstract art of the decades that followed. The scale of this particular painting is also notable for the time in which Monet painted it — from 1917 to 1919.

If Monet isn't your Impressionist of choice, there's no need to worry; paintings by Paul Cézanne, Pablo Picasso and Edgar Degas will also be on sale the same night.